Cecilia Riva
An Art World Insider: Austen Henry Layard and the Nineteenth-Century European Art Trade
ABSTRACT
In the lively context of the European art market of mid-nineteenth century, Austen Henry Layard (1817-1894) played an active role both as a private collector and advisor, and equally as a trustee and unofficial travelling agent for London museums. Thanks to his extensive travels throughout Europe and the Middle East, he became acquainted with the most eminent figures of the art world and was able to purchase a great assortment of art objects, ranging from Cypriot pottery to Renaissance paintings, from Spanish religious artefacts to Burgundian tapestry. In order to analyse the cultural and economical implications of these relocations, this paper examines the relations of this network within the European connoisseurship, the formation of Layard's personal collection and his contributions to private and public institutions.
The memory and reputation of Sir Austen Henry Layard (Paris, 1817 – London, 1894) is mainly connected to his archaeological enterprises at Nineveh and Nimrud, but in fact, as Frank Davis wrote, he "was a man of parts, with a finger in many pies".1
Compared to the abundance of studies on his archaeological achievements, Layard's political and diplomatic career has been less explored and accounts of his life lack a comprehensive record on his commitment to the art world.2 Both his bequest to the National Gallery and his relationship with Giovanni Morelli are the issues on which scholarship has chiefly focused in the past, but there are many aspects of his involvement in the art world that remain unexamined.3 This paper intends to present part of the new material on this topic that emerged from recent archival research, which combines his private correspondence with official documents and newspaper articles. Notably, it examines Layard's engagement with the museum world and his role in the international circulation of artworks, and sheds light on the complex interaction between the different variables, which concern the art trade, i.e. economic, political, legal, social, and cultural factors that shaped the art world in his time.
In the first half of the nineteenth century, the market for Old Masters and antiquities was fairly active in Italy due to the conspicuous presence of agents of foreign institutions and collectors in search of a wide range of Italian art.4 Dealers could easily benefit from the political turmoil and lawlessness of the country, as well as a widespread impoverishment that favoured the sale of works of art and which furthermore represented an important economic opportunity for many aristocratic families, religious institutions and municipalities.5 Although Layard condemned that "flagrant abuse"6 of selling and dispersing artworks indiscriminately and welcomed Morelli's attempts to prevent it, yet he argued that "after all, [the Italians] owe the preservation of many of their most valuable monuments of art to the liberality of enlightened strangers".7 Indeed, over thirty years, he took part in more than a hundred sales, assisting in various ways both private collectors and public museums. With versatile interests and always on the move, Layard purchased a great variety of works of art ranging from Cypriot pottery to Renaissance paintings, from Spanish religious metalwork to Burgundian tapestry.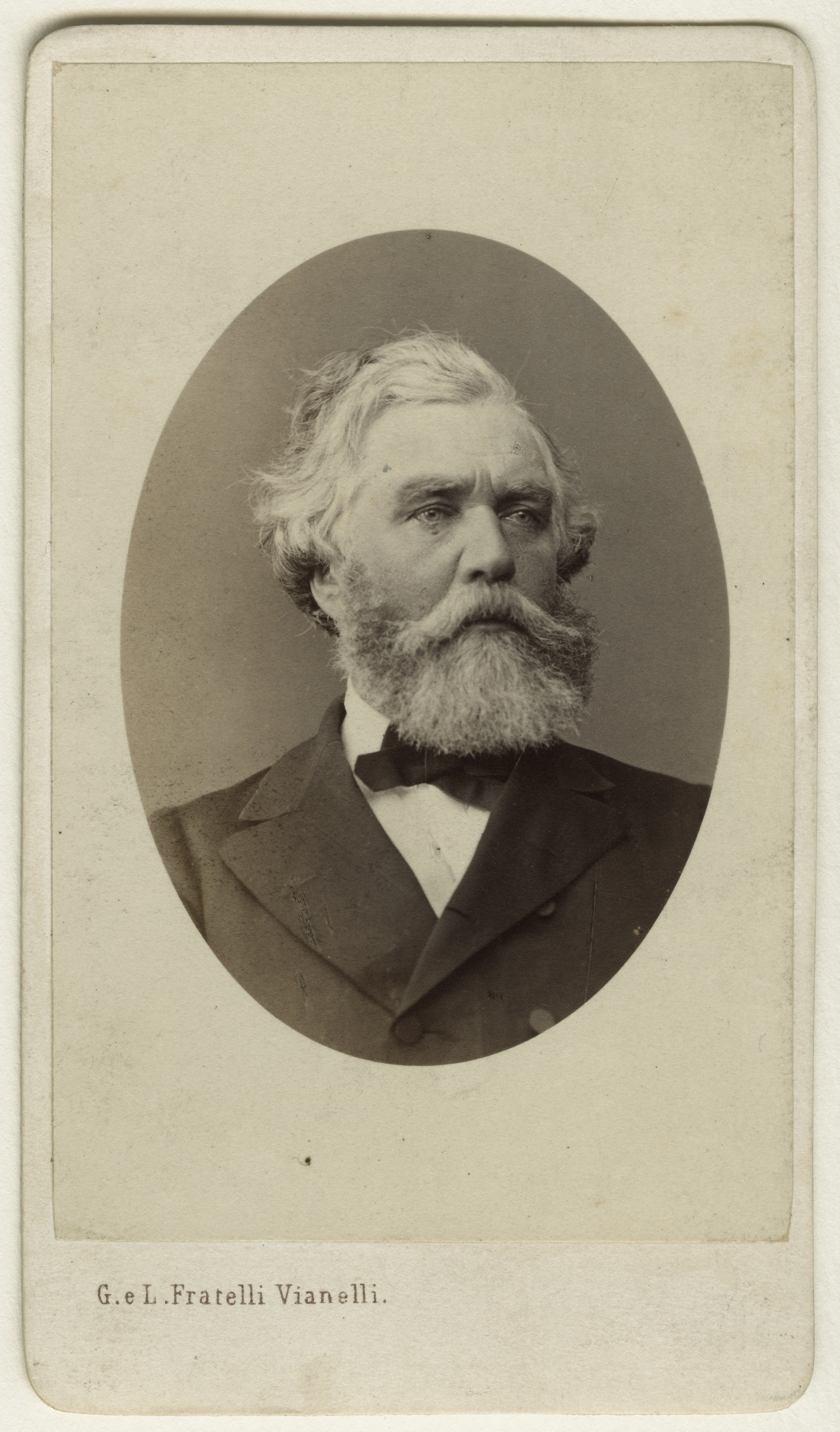 Fig. 1: Fratelli Giuseppe e Luigi Vianelli, Sir Austen Henry Layard, 1860s, albumen carte-de-visite, 63x46mm, London, National Portrait Gallery, PG-Ax17765. © National Portrait Gallery, London.
Born in 1817 in Paris, Layard started travelling extensively in his early years while receiving a wide education. At a time when social ascent was easier in the territories of the Empire, he trained to obtain a civil service position in Ceylon, but a fascination with the Middle East and the desire for an adventurous life prevailed.8 On his return from the excavation campaigns in Persia (1845-1851), he duly entered politics after serving as unpaid attaché at Constantinople.9 His political career, as a Liberal, provided him with a public stage where he could try to put into effect his view on cultural policy, gain a reputation and at the same time get acquainted with the leading figures of his age. The position of Under Secretary for Foreign Affairs (1852, 1861-66) would open to him "a brilliant career"10 and, furthermore, allowed him to travel extensively throughout Europe; in fact he used to "take [a] usual run into Italy"11 almost every autumn. These incursions enabled him to monitor the political upheaval and get acquainted with the main political advocates of the Risorgimento, men such as Camillo Benso count of Cavour, Carlo Alberto Ferdinando Maffei di Boglio, Bettino Ricasoli, Marco Minghetti. Simultaneously, he could cultivate his passion for Italian art and familiarise himself with most of the public and private galleries of the Peninsula.
At the same time, Layard began to make his name thanks to publications on his archaeological enterprises,12 but also through his writing for the Arundel Society (1856-68), The Quarterly Review, by delivering lectures on art at the Royal Institution (1859) and by participating in the principal artistic clubs of London, like the Fine Arts and Cosmopolitan Club, the Athenaeum.13 Although his knowledge of art could not compare to that of his friends, Charles Lock Eastlake (1793-1865) and Giovanni Morelli (1816-1891), he was regarded as "a man of the world and of taste and an MP [Member of Parliament] who knows foreign Countries and Galleries and dealers and has a genuine feeling for art".14 Hence, Layard was offered the post of Director of the National Gallery, subsequent to Eastlake's death in 1865, although he preferred the role of Trustee, in order to maintain his employment at the Foreign Office.15 In this way, he could continue to provide an advisory role and assist in the Gallery's administration. Furthermore, from his private correspondence it can also be gleaned that "both Panizzi and Cole should have proposed [Layard] as their successor in the offices they respectively held in the British Museum and at South Kensington".16
"You know the pictures of Europe, and where and when good pictures are to be purchased".17
By the time of his appointment, Layard had already built up the major part of his painting collection and established a solid and profitable network of acquaintances within the circles that controlled the arrangements of London's main institutions, as well as with aristocrats, diplomats, publishers, art critics, dealers, and restorers throughout Europe. He was also aware of the tricks of picture dealers and forgers, a practice that Layard carefully described in these terms:
"Picture-dealers of Rome, Florence, and other cities frequented by wealthy travellers, who think that a tour in Italy cannot be conscientiously performed without the outlay of a certain sum of money in the purchase of pictures, send their agents through the length and breadth of the land to buy up every work of art whatever its merits, which may be procurable. There are few Italian cities [...] which have not had their own school of painting, distinguished frequently by very eminent men. But as the names of these painters are little known [...] their pictures, however intrinsically valuable and excellent, would meet with very little favour in the eyes of most amateurs. To render them saleable [...] it becomes necessary to convert them by retouching or repainting, or by imparting to them some well-known quality of colour or technical execution, into the production of a popular master."18
Therefore, friends such as the Earl of Somers and his wife, Charles and Virginia Somers Cocks, did "not intend entering any negotiation without the advantage of [his] opinion and advice".19 Their correspondence with Layard sheds light on the practises they adopted in order to finalise purchases for their collection at Eastnor Castle (Herefordshire). Notably, the Somers Cocks supplied Layard with detailed descriptions and accurate examinations of the state of preservation of the pictures seen. If possible, Layard was asked to have a look at the canvases, otherwise he suggested only "the outside price which [they] might safely offer".20
Layard proved to be skilled even when selling. Robert Browning, the famous poet (1812-1889), turned to him when engaged in selling a picture in Henry Cottrell's possession for £150;21 Janet Ross, née Duff Gordon (1842-1927), when eager to part with a pretended original sketch of the Deposition by Andrea del Sarto for £200, also asked his advice.22 Mrs Ross in fact recurred often to Layard's help in order to sell the paintings or artworks she had purchased as economic investment.23
Sir Ivor Bertie Guest, Lord Wimborne (1835-1914), more than others, also enjoyed the privilege of Layard's assistance in several purchases, especially for Italian masters.24 From 1866 Layard had started selecting paintings for Lord Wimborne, plus superintending the refurbishment of Canford Manor, where he set up on display the Nineveh porch, wood carved pediments and panels designed by the Venetian woodcarver Giuseppe Biraghi, following examples in the Scala d'Oro of the Ducal Palace.25 Layard also purchased a great number of statues, which came from the Orti Oricellari in Florence, for the Manor's garden. He had been informed of the sale by an old friend, John Temple Leader (1810-1903), who recommended the acquisition "for a winter garden or a large conservatory in England" as the price was moderate and the statues "decorative".26 Eventually, therefore, on behalf of J. Temple Leader, "the statues and oggetti which adorned the Orti Oricellari" were purchased for 2,800 Lire (equivalent to £110ca), packed in twenty-two cases and shipped with insurance from Leghorn to Southampton Docks, via London, for a total amount of 5,000 Lire (£200ca).27 Despite the "good bargain", Layard was hardly persuaded of the merits of "purchasing damaged marble statues".28 In fact, they "met little appreciation, and not being judged worthy a place in the English garden, they were resold for what they had cost in Florence to an English dealer in antiquities and curiosities".29
An active Trustee of the National Gallery
Collecting for private or public institutions also went hand in hand with Layard's views about the value of such institutions as places intended "to convey instruction to the art-student, and to afford enjoyment to the lover of art"30 at the same time.
With regard to the National Gallery, Layard played an active role in sustaining and developing collections, pointing out his opinion in acquisition policies, campaigning for the need of display space, applying for endowments, sponsoring achievements in the press, and encouraging gifts and bequests.31 The correspondence between Layard and the Directors of the Gallery testifies to his commitment to maintaining the post of Trustee - even when far from London - and demonstrates his collaborative relationship with the institution.32 Although his advice was not always followed, his experience and expertise were held in high regard, as the National Gallery registers evidence.
On some occasions Layard seemed to have acted as a travelling agent, appearing in pro forma transactions33 or supplying first-hand information about the art market, as occurred in 1866-1867, when the new Director of the National Gallery, William Boxall (1800-1879), was about to start his first European journeys in that post. Layard offered advice about places to visit or paintings to see34 and, furthermore, provided him with letters of introduction, in particular to Morelli, to whom he had written: "Il n'est pas la première visite en Italie, mais il [Boxall] n'a pas encore l'expérience nécessaire pour sa mission un peu délicate. Ainsi votre expérience et vos connaissances entendue lui seront de la plus grand utilité».35 In a period when purchasing at the source, directly from the seller, was still preferred,36 this represented a significant aid. Indeed, Boxall was grateful of his active support, since he felt hindered by the difficulties arising from the Third War of Italian Unification. As he wrote, it was "a most unfortunate time for my first visit. The Government has put its seal upon every picture belonging not only to the Church but to the Confraternities – so that I can do nothing".37 Boxall's reference was to the Royal decree of 7 July 1866, n. 3036, which intended to curb the continuous exportation of works of art ensuing from the suppression of churches and confraternities. Notwithstanding, the newborn Italian State still needed effective measures, at a national level, against the spoliation of its widely scattered cultural heritage and primarily a better awareness of its significance.38 Fragmentation, gaps and loopholes in the legislative framework for the protection of the artistic patrimony, as well as the regulation of private sales, represented a thorny problem for the Italian Government, but also an occasion to profit by shrewd dealers and merciless foreign museum agents.39
Like many other masterpieces in that period, for example, the little Madonna by Raphael in the collection of Count Scipione Conestabile della Staffa (now in the State Hermitage Museum, St. Petersburg) represented a point of contention not only between its owner and the Italian Government, on account of its removal from Perugia, but was coveted by several foreign museums.40
Indeed, both Boxall and William H. Gregory (1817-1892), another Trustee of the National Gallery, wished to negotiate its purchase and were quite confident "to have any "concurrence" on the part of Prussia or France",41 whose governments were then engaged in war. The Director had been informed by Lady Marion Alford of the sale and, as Eastlake had previously done, promptly requested Layard's help in order to obtain first-hand information from an old acquaintance of his, Count Giancarlo Conestabile (1824-1877), who was the brother of the owner.42 This latter was said to ask 500,000 francs (£19,904ca) for the painting and had previously discarded Russia's offer of 400,000 Francs, but was still engaged with other negotiators.43 Nevertheless, as Count Giancarlo lamented: "La guerre a ensuite mis fin à quelque négociations qui ce soit».44 He feared that the high price requested by his brother would induce Layard, and consequently Boxall, to interrupt the negotiation. The Director, indeed, had pleaded that the British Government would not grant large sums for purchases abroad, and thus had attempted to offer 400,000 Francs, as the Russian had already done.45 Boxall was nonetheless confident that "the wretched state of Europe at this moment and the clouds that still gather over us will [...] bring down the extravagantly high prices to which pictures have risen" and begged Layard to "give [him] one line of advice".46 Layard too expected that Count Scipione "may ultimately be more reasonable in his demand"47 and therefore suggested that Boxall "leave the Conestabile negotiation for a while".48 Layard knew that such an offer would not be accepted, but at the same time he could not put pressure on Count Giancarlo, who had just the attorney procurement to sell the whole family collection. The Count had proposed to Layard to include in the bargain at least "les trois pérugins, les dessins, et les deux petits tableaux de Raphael",49 to counterbalance the price. But Boxall was interested only in the little Madonna and did not intend to buy other sections of the collection.50 Furthermore, when he communicated to the nobleman that Eastlake had previously priced it £2,500,51 Conestabile wrote irritably to Layard that "sur cette base il est impossible de continuer une discussion".52 Eastlake's price, it may be assumed, had been set in terms of current market value, especially if compared to growing appreciation for small works of the master as confirmed by the price paid for the Vision of the Christian Knight in 1847.53 As a matter of fact, Conestabile's inventories had never evaluated the picture "sopra scudi 4,000 (Fr. 22,000). Ma in cap[o]lavori di questa specie vi ha un prezzo morale, che, sebbene abbia i suoi limiti, si allarga nondimeno, in contratti di questo genere, in proporzioni grandissime".54 No hesitation indeed occurred on the side of the Russians, who eventually obtained the picture for 330,000 Francs (£13,137ca), "much beneath [Conestabile's] pretensions"55 as Layard snorted. He wished it had been secured for the National Gallery or rather remained in Italy, instead of being sent to Russia, "où il ne sera plus vu des vrais amateurs et connaisseurs".56 Such a bitter remark sounded as a crushing blow, especially since Boxall hesitated in acquiring another work by Raphael, the Colonna Altarpiece (now in the Metropolitan Museum of New York, 16.30ab).57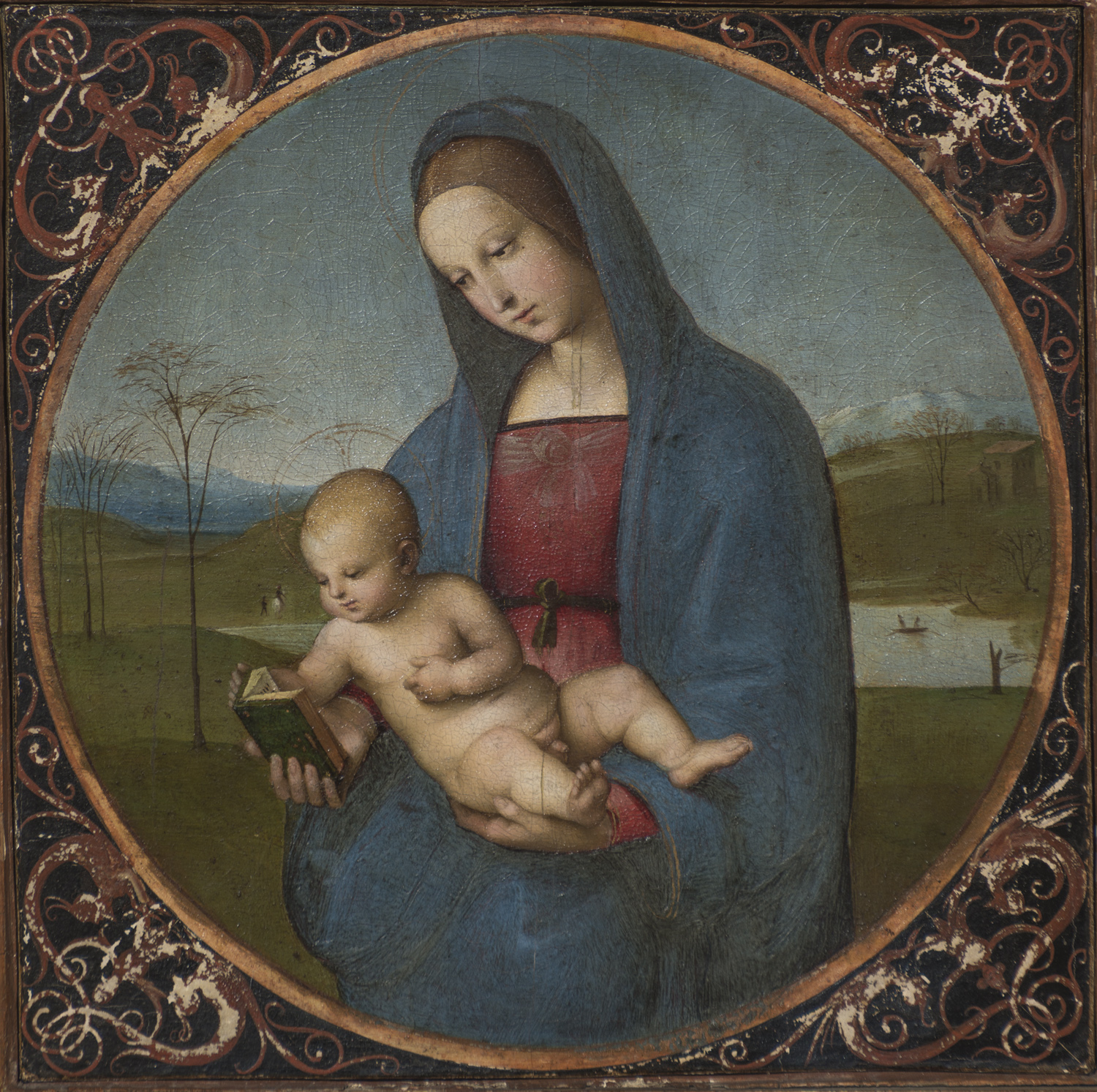 Fig. 2: Raphael, Madonna and Child (The Conestabile Madonna), 1504ca, tempera on canvas (transferred from panel), 17.5x18cm, St. Petersburg, The State Hermitage Museum, inv. GE-252. © The State Hermitage Museum. Photo by Vladimir Terebenin.
The Spanish experience
Meanwhile, Layard had moved to Madrid as Minister Plenipotentiary (1869-77) and from there he immediately started to inspect what was available to purchase and report such opportunities to Boxall. The Director was "inclined only to look for quality and to eschew as much as possible common place representations even of great names and out of condition beyond any reasonable hope of recovery".58 Therefore, the Duke of Villahermosa's Velázquez did not suit his expectations, though highly recommended by Pedro de Madrazo y Kuntz (1816-1898).59 In case of works of art by Velázquez, they should be "full-length dark pictures, low and dull in colour [...] of first rate excellence".60
Layard was quite discouraged at being unable to find any good specimens for the National Gallery on the Spanish market, he even had an idea "to establish a Fine arts club [...] and have interested several leading gentlemen in the thing. It may lead to the discovery and preservation of many treasures now hidden in private houses".61 Certainly he entertained the main artistic salon and societies of the capital and had a friendly relationship with the Minister of Works, to whom he had suggested
"to send to the Gallery the large and most interesting collection of early Spanish paintings which were taken from Convents and churches and which are now scattered about his Office. He will, I think, do so at once and if they are properly arranged they will give a very good view of the origin and rise of painting in Spain."62
Furthermore, Layard had been appointed académico honorario extranjero at the Real Academia de San Fernando.63 But concerning paintings, as he explained to Morelli, "il ne existe pas dans les maisons particulaires et ceux qui existent on ne peux pas les voir",64 and in addition, there was "no intention on to part [with masterpieces] by those who have valuable pictures, like the Duke of Pastrana".65
Layard had searched through antique shops as well as restorers' studios, where he had found "a fine Bosch one of those strange 'Diableries' [...] but the owner asked £2,000 for it – which is absurd".66 Despite his zeal, Spain proved to be an infertile soil for bargains. In 1864 a member of the British Legation already informed Layard that "Andalusia has been so often ransacked that few remain, but still there are a few, and they sometimes may be secured at reasonable rates [...] especially at a season of financial crisis".67 Layard was of the same opinion; nevertheless, he was not able to hunt down anything for the National Gallery.
"There is a Murillo on sale at Granada – one of the usual 'Conceptions' – undoubtedly original but over-cleaned and too much restored. The owners ask some fabulous price for it. It is scarcely worth our attention, therefore, I made enquiries at Seville for pictures but heard of nothing on sale. I wish we could get a fine Roelas – but his pictures seem to be exceedingly rare – and are unequal."68
In contrast to the enthusiasm of some of his contemporaries, such as Richard Ford, William Stirling Maxwell or John Savile Lumley, Layard was not a great admirer of Spanish art.69 In a letter to his fellow trustee Gregory, he wrote that "Vel[á]zquez and Murillo stand very high in the second class for their technical skill, and with these exceptions there is scarcely more than three or four Spanish painters whom one would place in the third class [...] I cannot get any real enthusiasm for Murillo – although admitting his great ability as a colo[u]rist".70 He particularly appreciated Velázquez, on which he had been "occupying a few leisure moments in scribbling some remarks"71 but he also valued the lesser-known Juan de Valdés Leal, Francisco de Zurbarán, Juan de Juanes and Goya. Layard considered this latter "a distinguished painter had he lived at a good time",72 in particular he admired his frescos in San Antonio de la Florida (Madrid). With regard to Juan de Juanes, which he deemed as "a painter of considerable power – but far behind his great Italian contemporaries",73 he purchased two panels representing St. John the Baptist and St. Jerome.74 Details of this transaction remain shadowy, as well as the ones concerning the sale of a St. Peter after El Greco75 and a painting by Juan Carreño de Miranda portraying Maria Luisa of Orleans.76
On the contrary, Layard had recently taken an interest in modern Spanish painters, which appeared to him "to give great promise. There are several young men who are following in the steps of Fortuny and have great ability. They excel especially in colo[u]rists".77 For this reason Vicente Palmaroli y Gonzales (1834-1896), who Layard had already noticed at the Paris International Exhibition (1867),78 was commissioned for a portrait of Lady Enid Layard (1843-1912), a work that, during the sittings, was much praised by Layard who enthusiastically wrote both to Lady Eastlake and to Boxall that it "promises to be a success, and if so it should be sent to the next Royal Academy Exhibition".79 Layard possessed other works by Palmaroli (presently untraced),80 as well as by other contemporary painters, not only Spanish (i.e. Vicente Esquivel), but also British.81
"We entirely trust your judgement"82 - an unofficial advisor for the South Kensington Museum
If the Spanish picture market proved to be thin,83 Layard could at least provide more successful acquisitions for the South Kensington Museum (later renamed the Victoria and Albert Museum) from whilst in post in Madrid. First, he introduced Henry Cole (1808-1882), the museum Director, to a helpful agent, Juan Facundo Riaño, "an excellent man for the work – with taste and judgement".84 However, in a period of fierce international competition for fine objects it was not enough to have good advisory reports, but also fair means for purchasing and safe transfer. This was the case of the Zaragoza jewels, on which Layard bestowed his attention and provided the means, both financial and of security.85
At his recommendation, the Foreign Office assisted the Science and Art Department in securing "a collection of pottery stuffs, objects in metal, arms, and various other articles illustrative of the customs and mode of life of the inhabitants of Asia Minor, Mesopotamia, Kurdistan and Persia".86 The British Consulate further supported Layard's private deals. Among those was the delivery of the small Portrait of a man that Layard had purchased from the Manfrin Collection and variously attributed to Carpaccio, Antonello da Messina or Alvise Vivarini.87 Morelli, under whose surveillance the picture had been restored, had warned Layard, however, that "ai confini francesi le cornici nuove pagano un forte dazio; non sarebbe forse meglio ch'io consegnassi la cassetta al console britannico a Genova, perché gliela faccia avere direttamente già a Barcellona?".88 And that's what happened.89
To the South Kensington Museum Layard donated a group of Spanish white pottery jars and bottles, that Cole "arranged with [the] Ceramic collection to which it [would] add interest".90 Furthermore, he had been entrusted to provide Spanish cabinets, ancient tiles, woollen cloths and "a good collection of Toys", for which he was allowed to spend up to £20 or even £50 in case he would find "objects of Pottery [...] suggestive to our manufactures".91 It is significant that Layard's purchases exercised an influence on his friends too. In particular, his Hispano-Moresque plates attracted the attention of Stephen Lushington (1782-1873) and William R. Drake (1817-1890), who asked him to provide them with some good specimens for their own collections.92 Such excitement over collecting Spanish objets d'art was also endorsed by a series of exhibitions organised by the South Kensington Museum (1871, 1872, 1881) and one at the New Gallery (1895-1896).93 To all of them, Layard along with his wife participated as lenders and, in one case, they responded to that "growing tendency to present objects of importance and value once deposited in the [South Kensington] Museum".94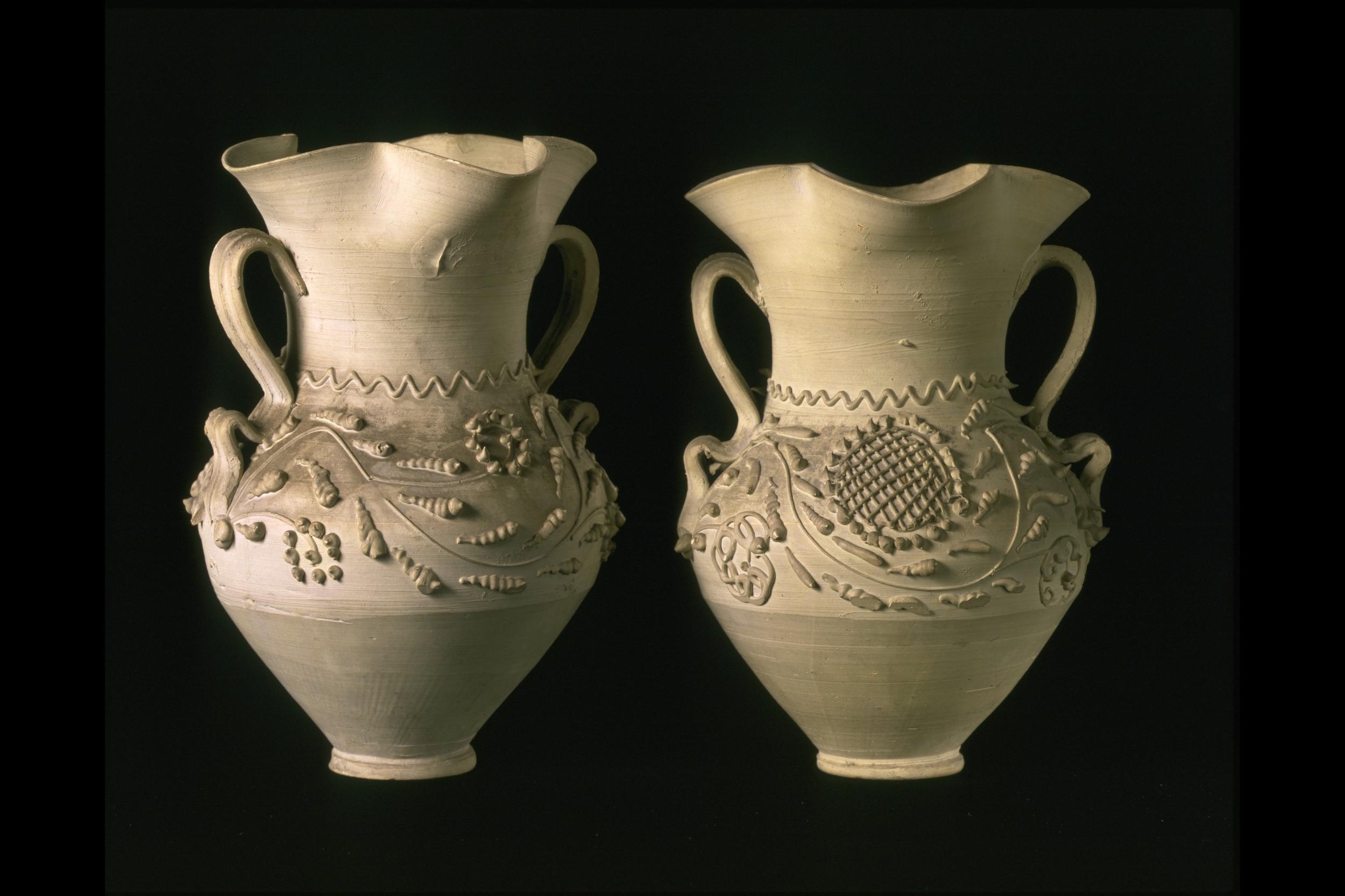 Fig. 3: La Rambla, Jars, 1865-70, tin-glazed earthenware, 19.4x13cm, London, Victoria & Albert Museum, inv. 760-1870. © Victoria and Albert Museum, London 2017. All Rights Reserved.
In this sense, Layard had offered to the Museum a silver-gilt monstrance, a chalice, the foot of a Crucifix, a crown for a life-sized statue of a Madonna, a salver and a combined chalice and monstrance by Noe Manuel, for which the South Kensington Museum paid him £1200.95 In a letter to Gregory, Layard admitted to having bought some of them by the end of 1871, when "penury at South Kensington [...] led [him] to ruin [him]self in buying a beautiful Spanish Gothic silver-gilt 'custodia' by D'Arfe",96 and which he "used to decorate his table",97 as Lady Gregory had observed. With regard to Spanish metalwork, Layard negotiated for the South Kensington Museum the purchase of another chalice and paten for £100.98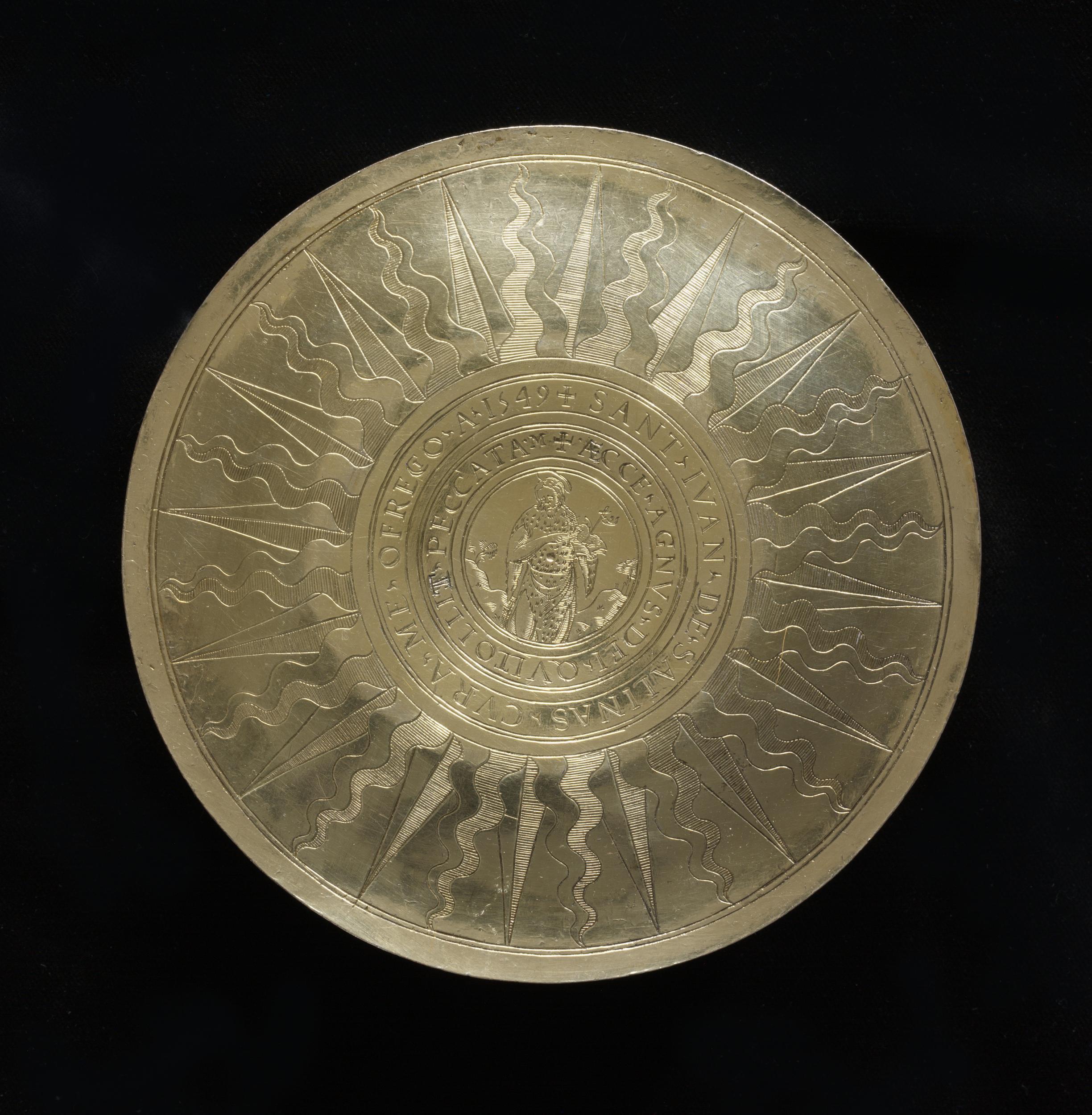 Fig. 4: Burgos, Paten, 1549, silver gilt, diam. 16.7cm, London, Victoria & Albert Museum, inv. 133-1873. © Victoria and Albert Museum, London 2017. All Rights Reserved.
The Layard collection
Like many leading figures of his age (e.g. the Queen and the Prince Consort, the Khedive of Egypt, William E. Gladstone, Alexander Barker, Baron Marocchetti, George Salting), Layard made several temporary loans to the South Kensington Museum. The most important consisted of 54 paintings, 2 illuminations, 4 majolica and glass plates (1869-1871).99 This enabled him to solve the problem of housing the whole collection in his small London flat at 21 Grafton Street; besides the museum was a good window for showing it to a wider public. Such a strategy enabled him to make an exchange with Marchese Emanuele Taparelli D'Azeglio (1816-1890) of a gold engraving under glass with a painting representing a Venetian costume scene (presently untraced).100 Instead of being sent around the country, as was the case with other circulating collections, Layard's was requested on loan by Henry E. Doyle (1827-1892), Director of the National Gallery of Ireland, since it "formed a very valuable and instructive adjunct to the permanent collection".101 Praise was bestowed upon the collection in Venice, where it was lodged after 1875.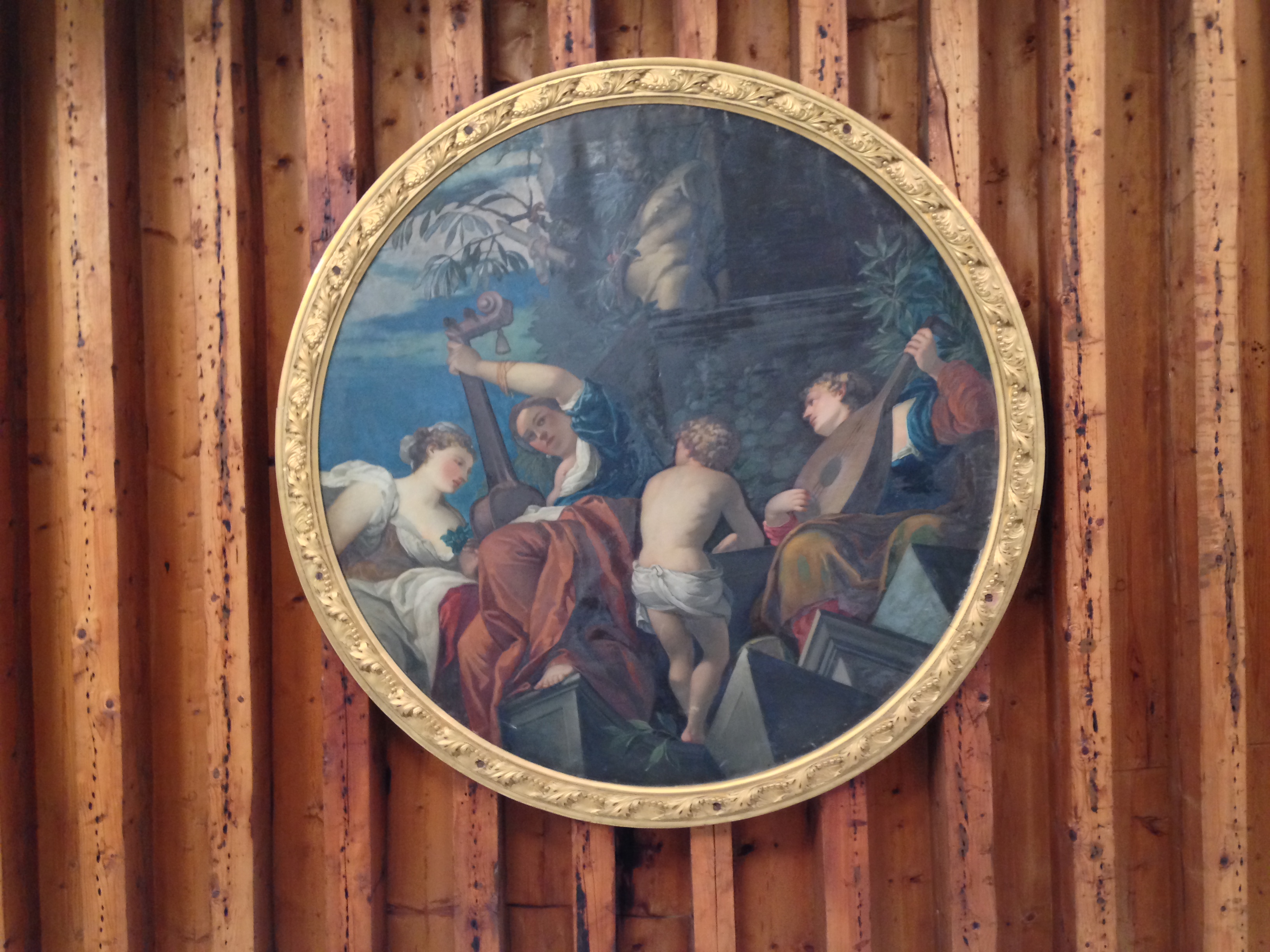 Fig. 5: Caldara (after Paolo Veronese), Music, 1875-6, oil on canvas, Venice, Ca' Cappello. © Photo by the author.
Compared to great collectors of his time, i.e. the Rothschilds, Richard Wallace, Layard's spending power was limited, but this did not prevent him from acquiring good quality paintings or from commissioning family portraits by the famous artists of his day.102 To overcome his limited resources, Layard had copies of great masters made to decorate his Venetian palace. For the music room, he commissioned a life-size copy of the painting Music by Paolo Veronese (1875-1876), from a certain Signor Caldara.103 At Ca' Cappello, Layard had in fact orchestrated an impressive display of archaeological materials, Old Master paintings, prints, furniture, armours, tapestry, glasses and curiosities. This collection had a variety of provenances, both geographic and temporally: from private collections and auction sales he had gathered paintings and illuminations, from excavations antiquities and from the suppression of churches and religious orders he had purchased ecclesiastical treasures and portions of frescoes.104 The collection was mentioned in several artistic guidebooks and visited by the most significant personalities of the time, whose names were recorded in an album beginning in 1881.105
"The Layard's house filled with objects all of the greatest beauty and rarity. On cabinets of madre-perla (gift of Sultan to Lady L) tortoise shell, ivory. Quantities of Spanish plate, repoussé – dozens of Hispano-Morocco faience line the hall- gothic armour and weapons. The walls all hung with silk. The pictures all remarkable and many of rare painters (in the market)."106
The gallery had been largely publicised also by photographing it in order to "faire connaître aux amateurs"107 its content. Eventually, so as to celebrate the prestige and importance of the collection, while wishing to enrich the National Gallery of London, Layard decided to bequeath most of his paintings "for the use and enjoyment of the British public for ever as part of the National Collection".108 Furthermore, he intended to fill some gaps in the museum's collection, a plan later realised, by donating alleged works by Bramantino, Carpaccio and Jacopo de' Barbari.109 Perhaps in part to confirm the artistic prominence of his pictures, he had also assessed their market value, as one of his notebooks reveals. Indeed, Layard supplied an approximate evaluation of all his pictures, which amounted to £11,720, "very much beneath"110 the market parameters. In addition, he recorded Morelli's assessments as well as attributions in a notebook, later typewritten by Lady Layard.111 It may thus be inferred that Layard would have found satisfaction in publishing a proper catalogue of his collection with details on the pedigree of each painting, as alleged by bibliographical references and opinions of respected connoisseurs. This would explain the reason why Layard, in face of the hostility adopted of Morelli, would write to Wilhelm von Bode to verify the attributions of his pictures by Jacopo de' Barbari and Gerard David.112
When time came to fulfil Layard's dispositions and send the paintings to Trafalgar Square (1912), a bitter controversy ensued, notably in Venice, occupying daily the pages of the local newspapers, L'Adriatico and the Gazzetta di Venezia. The collection was considered one of the most beautiful in the whole Veneto, so that the Director of the Royal Academy of Venice, Gino Fogolari, made a plea for transforming Ca' Cappello Layard into a branch of the National Gallery and keeping the paintings within Italy.113 The affair had sparked off a fierce debate in Parliament, in national newspapers and cultural magazines, such as Corriere della Sera, Il Giornale d'Italia, Nuova Antologia, and Il Marzocco, as well as in Great Britain.114 Indeed, the fate of the Layard collection provoked an important debate in the national and international arena. Charles Holroyd, then Director of National Gallery, was "very anxious about" securing the Layard pictures for the Gallery and his "valuation was up to £١٠٠,٠٠٠ taking year sales at Christie's into consideration".115 In addition, the matter offered a possibility to "define and protect the interest of the N[ational] G[allery] and distinguish [it] from the general British policy of meeting Italy more than halfway".116 Instead, on the Italian side, it epitomised the utmost necessity to enforce its new legislation aimed at safeguarding the cultural heritage (law n. 185/1902 and law n. 364/1909). But such a necessity collided with more urgent political and diplomatic priorities that the Government had to deal with by 1913-1914.117 On the eve of the British declaration of war, the Italian Council of Ministries felt compelled to authorise the exportation of the whole Layard Gallery, "as an act of grace towards the British Government".118
Educating through donations
Beyond exporting several works of art from Italy, Layard donated to the Museum of Glass at Murano a considerable group of old glasses à la façon de Venise (1874-1876).119 The gift chiefly consisted of objects produced by the Muranese artisans who moved to Spain under the reign of Charles V. The donation was applauded by the community and recorded in the local newspaper, which praised Layard's intent to bring back such valuable documents that illustrated the history of the Venetian glass manufacture and helped in enriching the museum's collection, newly opened in 1861.120 Similarly, Layard also donated several items produced by The Venice and Murano Glass and Mosaic Company (Limited), a manufacture he had funded with W.R. Drake and other British gentlemen at Murano (1868).121
In addition to the services previously offered to Cole and always aimed at educational purposes, Layard was asked by Thomas Armstrong, Director of the Science and Art department of the Department of Science and Art at the South Kensington Museum, to provide the museum with casts of important Italian monuments or woodcarvings reproducing Renaissance examples of columns, capitals and entablature to serve as models for the students of the Government School of Design.122
By donating some Assyrian bricks to the School of Palaeography of Venice and to the city's museum, he combined again the twofold aim of educating while promoting his reputation. He also gifted several volumes relating to his archaeological enterprises at Nineveh to St. Mark's Library.123
Conclusion
Looking beyond these cases, it seems clear that Layard pursued a need to enhance his personal status and prestige through his activities as a collector, while also pursuing the idea of art collecting as a public duty, in keeping with a typical British attitude of mid-nineteenth century.124 Ultimately, Layard's manifold activities and his interest in purchasing works of art appear to be aimed at educating public taste and bringing the opportunity to experience, enjoy and understand artworks within the reach of as many people as possible, by helping to create and enhance both national collections and those of private individuals interested in art.
The aspects of marchand amateur, fine expert and collector combined with his role as Trustee and unofficial independent advisor, conferred upon him a pivotal role in the circulation of works of art. This paper has sought to highlight this important aspect of Layard's work and, in so doing, to define a number of issues. Among these, the provenance of the items gathered by Layard conveys the sense of his involvement in an extensive commercial and learned network, while his own combination of mercantile shrewdness and scholarly passion. Further points of interest that arise from this article are Layard's significant and direct relationship with museum directors and the varied purchasing practises adopted by national art galleries, relations that now need to be fully examined.
In addition, Layard's extensive relationships demonstrate a rich, suggestive exchange between components of the art trade, of which this study has provided an overview. The circulation and consequent relocation of artworks is a delicate framework where national, economic, geopolitical and social identities are involved and whose effects echo on a vast scale. The transactional dynamics in which Layard was involved equally underpin the intimate and profitable relationship between diplomacy and purchasing strategies, an issue that it would also be worthwhile to explore further.
Cecilia Riva is a Ph.D. candidate in History of Collecting at the Università Ca' Foscari,Venice.
---
Refbacks
There are currently no refbacks.
Copyright (c) 2018 Cecilia Regina Riva
This work is licensed under a
Creative Commons Attribution-NonCommercial 4.0 International License
.