The Gilbert Collection
The Quest for the Best
Abstract
The Rosalinde and Arthur Gilbert Collection, on long-term loan at the Victoria & Albert Museum since 2008,  is one of the most comprehensive 20th century collections of decorative arts built by private collectors and on display at a public institution. In his 'quest for the best', Arthur regularly sold some objects and left clear instructions to keep his collection 'alive': curators should regularly envisage to sell objects deemed non longer suitable and used the proceeds exclusively for new acquisitions. While this practice is not uncommon in public insitutions, notably in America, it proves to be quite challenging for the V&A, the custodian of a national collection which cannot be deacessioned. Yet, the latest Gilbert disposal occured in 2019 and this article provides a case study of the process.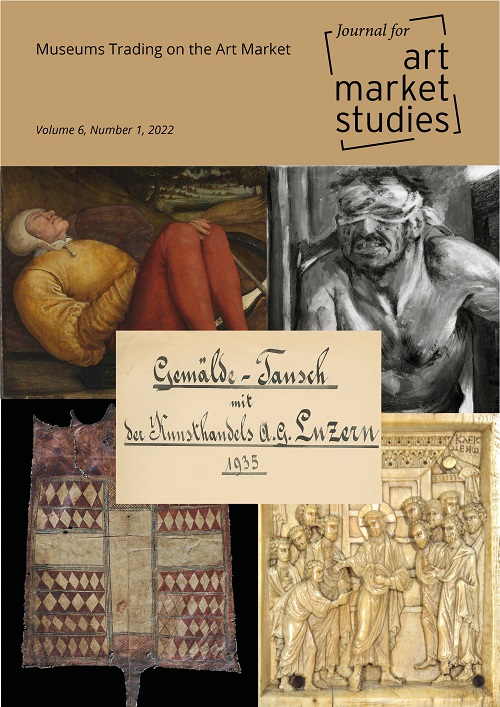 How to Cite
Minter, A. (2022). The Gilbert Collection: The Quest for the Best . Journal for Art Market Studies, 6(1). https://doi.org/10.23690/jams.v6i1.133
License
Copyright (c) 2022 Alice Minter
This work is licensed under a Creative Commons Attribution-NonCommercial 4.0 International License.
Except where otherwise noted, the Journal for Art Market Studies is licensed under the Creative Commons Attribution-Non-commercial 4.0 International license (https://creativecommons.org/licenses/by-nc/4.0/). Articles can be read and shared if attribution is given to the original source (BY) and the use is not for commercial purposes (NC).