The Journal for Art Market Studies is an academic peer-reviewed open-access journal for current international research on the art market of all periods.
Announcements
Call for Papers: Translocations and the Art Market

For January 2018 we are planning an issue on the subject of "Translocations and the Art Market", guest-edited by Professor Bénédicte Savoy. It will focus on the role of the art market in territorial displacements of cultural assets since antiquity.

Deadline abstract (2,000 characters): 15 June 2017

Deadline article (30,000 characters): 31 October 2017

 

Posted: 2017-04-24
More...
Vol 1, No 1 (2017)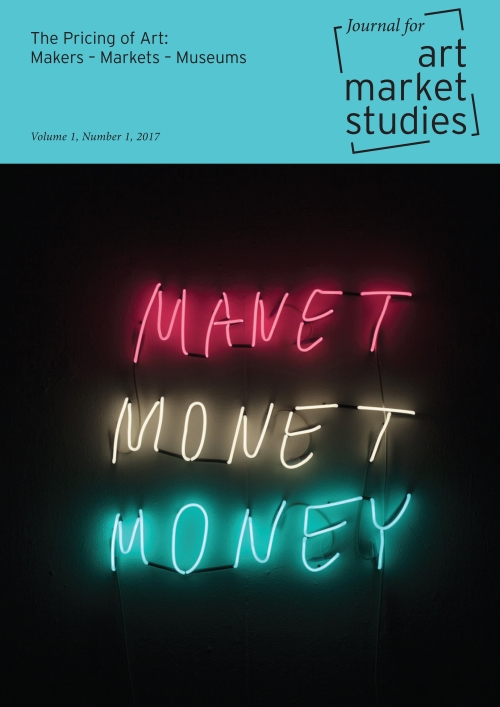 Georg Weissbach: Manet Monet Money, 2014
Copyright: Georg Weissbach, Courtesy: galerieKleindienst, Design von Amichai Green Grafik