Introduction
Keywords:
art market, theory
Abstract
Introduction Vol. 1, No. 2.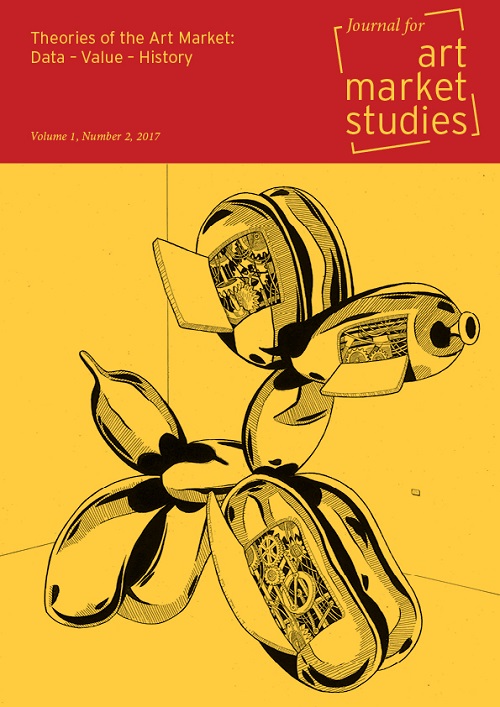 How to Cite
Fuchsgruber, L., & Skowronek, T. (2017). Introduction. Journal for Art Market Studies, 1(2). https://doi.org/10.23690/jams.v1i2.17
License
Copyright (c) 2017 Lukas Fuchsgruber, Thomas Skowronek
This work is licensed under a Creative Commons Attribution-NonCommercial 4.0 International License.
Except where otherwise noted, the Journal for Art Market Studies is licensed under the Creative Commons Attribution-Non-commercial 4.0 International license (https://creativecommons.org/licenses/by-nc/4.0/). Articles can be read and shared if attribution is given to the original source (BY) and the use is not for commercial purposes (NC).