The American Dressing Academy: a venue for early American caricature prints
Abstract
In America at the turn of the nineteenth century, separately published engraved caricature prints were made with surprisingly little regularity. With so few caricature prints made at the beginning of the nineteenth century, a natural assumption might be that this imagery was unimportant, that these prints were less commonly seen, or that there was a limited audience; however, a number of primary documents have suggested otherwise. Because of the numerous announcements located in newspapers it is known that caricature prints in America were sold primarily in book and print shops; advertisements announced new caricatures on offer and where such prints can be purchased. However, another venue served as a sale point and discussion forum with a
captive audience: barbers took to newspapers to announce the many services offered and mentioned the arrival of new forms of entertainment for the waiting gentleman customer. While adverts provide evidence that caricature prints could be seen in barbershops, it is not known to what extent these prints were sold or for how much they were sold for. This was a male-dominated space, but there were female equivalents: an advertisement by the barber John Richard Desborous Huggins refers to two sections, one addressed to the "ladies" for the "School of Fashion" followed by a section meant for male clients at the "Dressing Academy". The article would like to contribute to the understanding of how caricature prints in America were seen and how barbershops were one of the most important spaces for their circulation.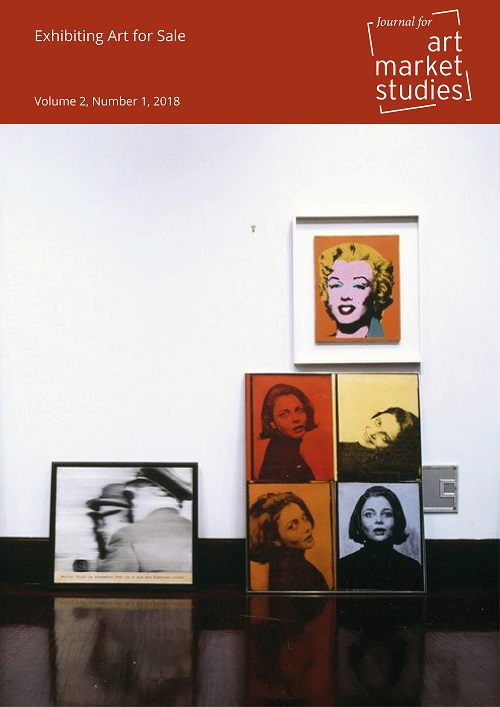 How to Cite
Stagg, A. (2018). The American Dressing Academy: a venue for early American caricature prints. Journal for Art Market Studies, 2(1). https://doi.org/10.23690/jams.v2i1.24
License
Copyright (c) 2018 Allison Stagg
This work is licensed under a Creative Commons Attribution-NonCommercial 4.0 International License.
Except where otherwise noted, the Journal for Art Market Studies is licensed under the Creative Commons Attribution-Non-commercial 4.0 International license (https://creativecommons.org/licenses/by-nc/4.0/). Articles can be read and shared if attribution is given to the original source (BY) and the use is not for commercial purposes (NC).