The Illicit Circulation of Ivorian Collections: Challenges and Prospects
Abstract
The problematic of the illegal circulation of cultural goods constitutes a major challenge for formerly colonised countries that are already facing difficulties at a number of levels, and notably in preserving their cultural heritage. This illegal circulation, which originates in illegal trafficking, takes advantage of globalisation and the failure to enforce the legal texts pertaining to the protection of cultural heritage. Ivory Coast, whose national museum was pillaged in 2010, is one of the African countries whose works of art feature proudly in the greatest public and private collections. But what is the country's position in relation to the protection of heritage and what of the measures taken by the State at national and even regional levels? This article sets out to demonstrate how the illegal circulation of Ivorian collections represents a threat to this cultural heritage which today is at the heart of debates on restitution. Rightly viewed as an essential element of national identity, its use must now be subject to strict regulations that take into account the rights and aspirations of the country of origin, as recommended by ECOWAS.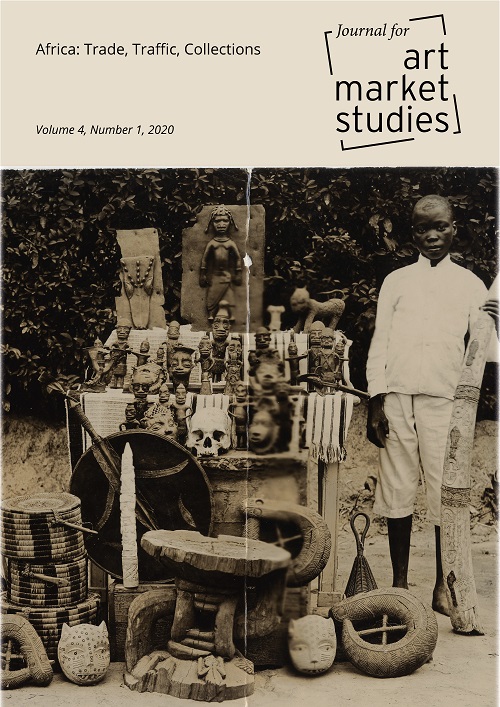 How to Cite
Memel-Kassi, S. (2020). The Illicit Circulation of Ivorian Collections: Challenges and Prospects. Journal for Art Market Studies, 4(1). https://doi.org/10.23690/jams.v4i1.97
License
Copyright (c) 2020 Silvie Memel-Kassi
This work is licensed under a Creative Commons Attribution-NonCommercial 4.0 International License.
Except where otherwise noted, the Journal for Art Market Studies is licensed under the Creative Commons Attribution-Non-commercial 4.0 International license (https://creativecommons.org/licenses/by-nc/4.0/). Articles can be read and shared if attribution is given to the original source (BY) and the use is not for commercial purposes (NC).