The Journal for Art Market Studies is an academic peer-reviewed open-access journal for current international research on the art market of all periods.
Announcements
Upcoming issues

- Asian Art: Markets, Provenance, History (Launch: 5 September 2018 with a panel discussion at the Kunstbibliothek, Berlin)
- Artists on the Market
- Politics and the Art Market

Posted: 2018-05-07
Vol 2, No 2 (2018)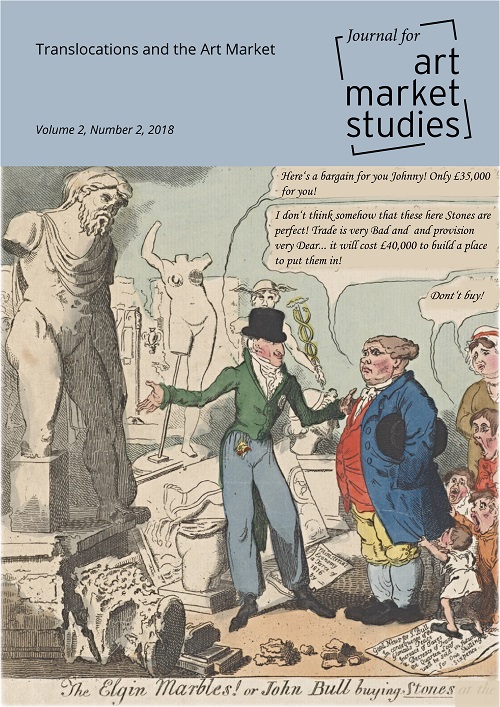 Based on a detail from George Cruickshank, The Elgin Marbles! or John Bull buying stones at the time his numerous family want bread!! (engraving, 1816). Cover design: Amichai Green Grafik.