The Journal for Art Market Studies is an academic peer-reviewed open-access journal for current international research on the art market of all periods.
Announcements
Call for Papers: "The Global Art Market under the Spanish Empire 1500-1800"

As the sixteenth century's superpower, Spain ruled over an empire that spanned the Atlantic and Pacific Oceans. Taking into account this far-reaching commercial net and impressive geographical extension we would like to invite authors to write a proposal for an issue of the Journal for Art Market Studies that will focus on the art market in the extensive territory of the Spanish Empire. Guest editor will be Pilar Diez del Corral (Ramón y Cajal fellow, UNED-Madrid).

Posted: 2019-01-11
More...
Vol 2, No 4 (2018)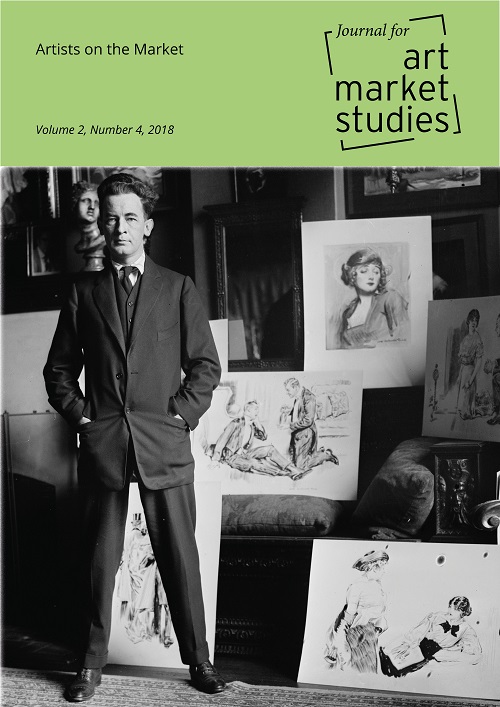 American artist James Montgomery Flagg (1877-1960) with some of his artwork: George Grantham Bain Collection (Library of Congress) [Public domain], via Wikimedia Commons.
Design: Amichai Green Grafik