The Journal for Art Market Studies is an academic peer-reviewed open-access journal for current international research on the art market of all periods.
Announcements
Call for Papers: Re-presenting the Art Market

For 2020 we are planning an issue focusing on cultural representations of the art market, "Re-presenting the Art Market," guest-edited by Dr. Paul Melton, Associate Professor of Art Market Studies in the School of Graduate Studies at SUNY-FIT.

Posted: 2019-06-18
More...
Vol 3, No 1 (2019)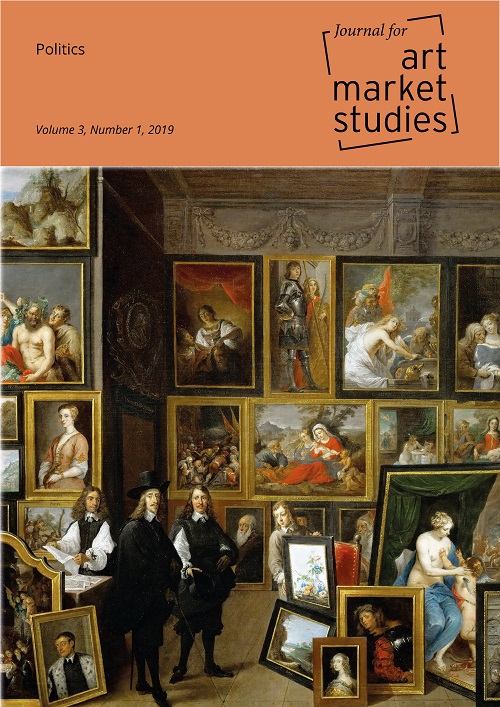 David Teniers II (Antwerp 1610-1690 Brussels)
Archduke Leopold Wilhelm and the artist in the archducal picture gallery in Brussels (detail), restituted to the Rothschild family by the Austrian Government (The Collection of Barons Nathaniel and Albert von Rothschild, Christie's London, 8 July 1999, lot 224) [Wikimedia, Public domain]