The Reconstruction of the Art Collection of Felix Ganz (1869-1944)
Abstract
Felix Ganz was a businessman from Mainz in southwest Germany. He was managing director of Ludwig Ganz AG, a carpet and textile company. Felix Ganz was also an art collector with a substantial collection of art objects from the Middle East and East Asia. As soon as the National Socialists came to power, Ganz (though baptised a Protestant) was persecuted as Jew. In 1934, his company was "aryanized", in 1941 his home was seized and in 1942 Ganz and his second wife Erna (née Benfey) were deported to Theresienstadt concentration camp. In 1944,
the couple was murdered in Auschwitz. Even though his three children survived, the art collection had disappeared, and only a rough description of the items from restitution claims remains. The aim of the project presented in this article is it to reconstruct the scope and character of Felix Ganz' art collection and to research the mechanisms of its dispersion between 1933 and 1945 as well as the location of the objects today. The article was co-authored by the great-grandson of Felix Ganz and a French-German art historian specialising in
provenance research.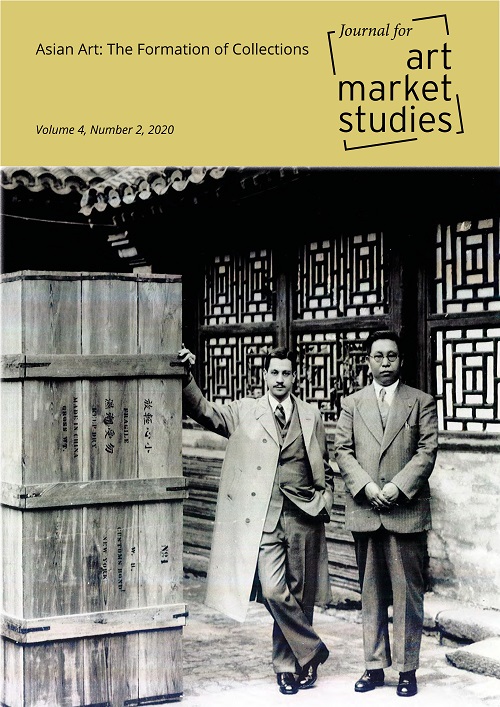 How to Cite
Neumann, N., & Ganz, A. (2020). The Reconstruction of the Art Collection of Felix Ganz (1869-1944). Journal for Art Market Studies, 4(2). https://doi.org/10.23690/jams.v4i2.111
License
Copyright (c) 2020 Nathalie Neumann, Adam Ganz
This work is licensed under a Creative Commons Attribution-NonCommercial 4.0 International License.
Except where otherwise noted, the Journal for Art Market Studies is licensed under the Creative Commons Attribution-Non-commercial 4.0 International license (https://creativecommons.org/licenses/by-nc/4.0/). Articles can be read and shared if attribution is given to the original source (BY) and the use is not for commercial purposes (NC).