Enamels "Ancient" and "Rare": The "Summer Palace" Market in Imperial England
Abstract
The plunder of the Yuanmingyuan in 1860 brought new kinds of Chinese decorative arts to Britain. British collectors and dealers grappled with these novelties and established the market in Chinese imperial art over the next several years, quickly bringing a known system of values to material of which they had little knowledge. Emerging connoisseurs of this material focussed their attention first on Qing enameled wares, which had clear economic, social and artistic values, which could easily be understood and communicated in an unstructured marketplace. The judgments and choices they made laid the groundwork for the market in Chinese imperial art today.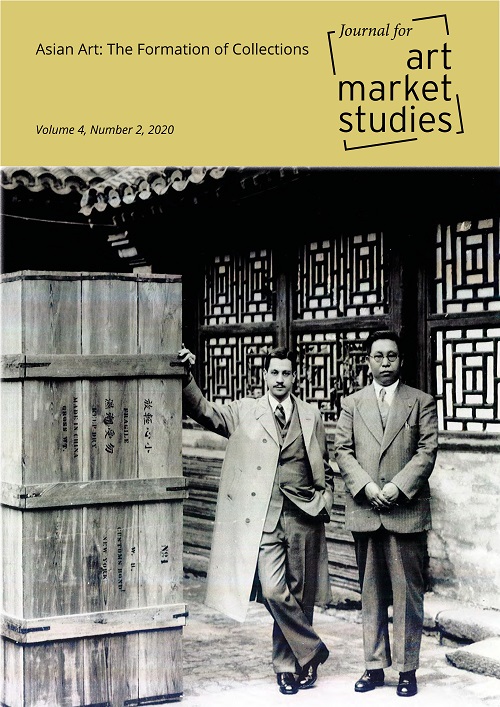 How to Cite
Hill, K. (2020). Enamels "Ancient" and "Rare": The "Summer Palace" Market in Imperial England. Journal for Art Market Studies, 4(2). https://doi.org/10.23690/jams.v4i2.116
License
Copyright (c) 2020 Kate Hill
This work is licensed under a Creative Commons Attribution-NonCommercial 4.0 International License.
Except where otherwise noted, the Journal for Art Market Studies is licensed under the Creative Commons Attribution-Non-commercial 4.0 International license (https://creativecommons.org/licenses/by-nc/4.0/). Articles can be read and shared if attribution is given to the original source (BY) and the use is not for commercial purposes (NC).